COMMERCIAL RESTORATION BY OUR CERTIFIED RESTORERZ TEAM IN TORONTO
After a natural disaster, much damage is done, and it can be devastating for a business or homeowner. It can seem challenging to move forward with daily operations and functions, but where do you begin? It's especially difficult when you need to proceed with business as usual. Have no fear, we're here to support you!
These restorations can range for minor fixes to major repairs, such as replacing walls or carpets.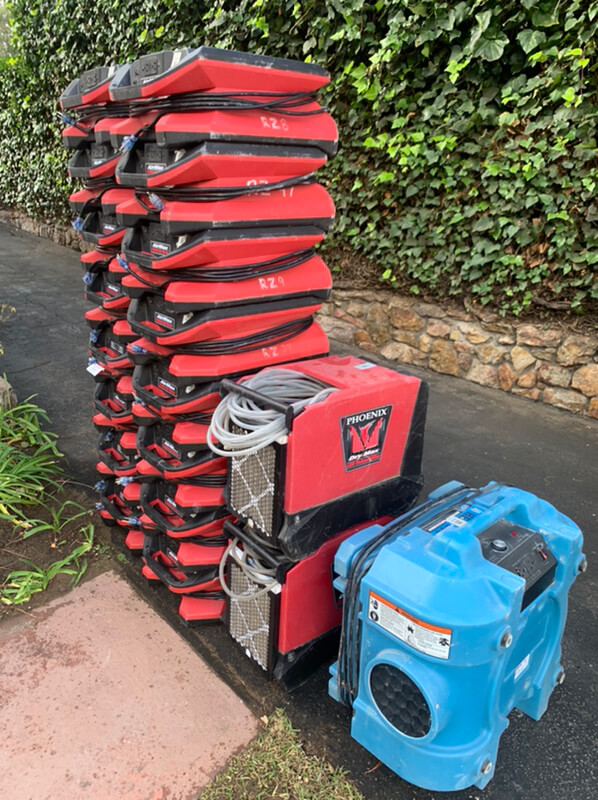 In the first step, we start with water extraction – making sure to safely, securely, and quickly remove excess water. It's the most important step, because removing water is a safety measure, and the rest of the reconstruction can start without it. Water will continue to deteriorate materials if not removed immediately. We then dehumidify and dry out the impacted areas to minimize mold growth.
We take extra precautions with mold growth. We map out where problem areas may exhibit mold in the near future and use preventative methods. Mold is a major problem with flood damage – whether from an emergency plumbing situation or from a natural disaster.
If not treated properly, any dampness can create major health complications from mold growth. It is imperative to take care of this immediately to prevent further damage.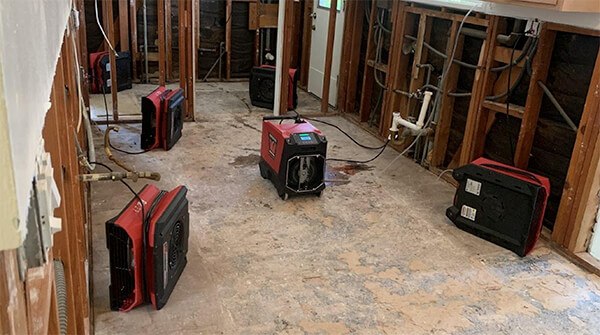 We then tear down and haul off any hazardous material or debris that needs to be discarded. We have highly skilled specialists who help with restoration cleaning and work to eliminate odor. Lastly, we have certified project managers who oversee the project, keeping everything on track, on budget, and making sure all safety measures are taken. For devastation like this, it's important you hire a company that has the knowledge, expertise, and skill sets to help restore your home or business into new again! That's why we're here to help!
When a disaster occurs at your commercial business, it's crucial to hire a team that will work quickly to clean up the mess and restore the space to workable conditions. A professional commercial cleanup crew will keep your business needs in mind. Restorerz – Emergency Services will try to avoid disruption to your business while working to get you back to full operation as soon as possible to lessen the impact on your bottom line.
CLEANUP AFTER NATURAL DISASTER
Natural disasters, like heavy rains, storms, wildfires, or earthquakes, will inevitably leave some Toronto properties with damage. From damaged roofs to flooded crawl spaces to smoke damage, a local crew who understands what LA residents go through will be able to step in and help with natural disaster restoration.
In order to move quickly, you need a company with experience, staff, skills, and equipment to handle these particular disasters. Which is where we come in. We have experienced project managers and skilled, licensed professionals who oversee the project, keeping everything on a timeline and budget, while ensuring all safety measures are taken.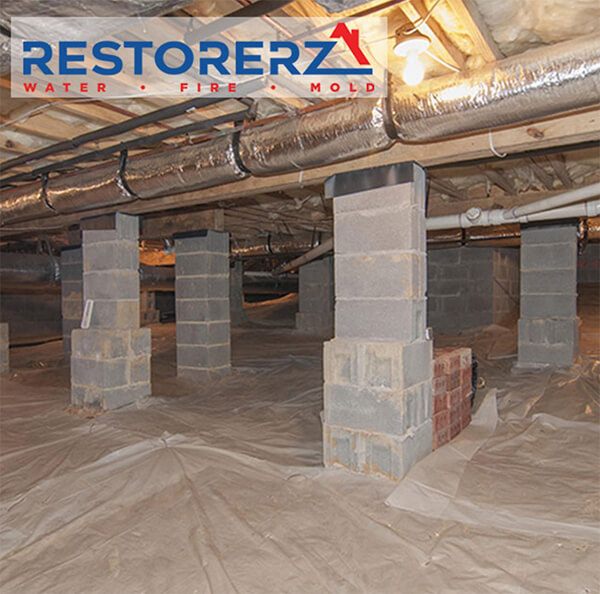 JUST LOOKING TO CLEAN UP YOUR OFFICE SPACE?
We do that as well! We don't solely service disaster response cleanup, we also handle deep cleaning for office spaces and buildings. Allergens, dander, soil, dust, and mold can form within an office environment overtime. The accumulation can result in health implications for your employees. In order to keep your work environment clean and safe for employees, commercial cleanup can reset your work environment. It's an important investment for your space and individuals. We can fit your needs and your budget!