MOLD REMEDIATION SERVICES IN TORONTO, ON
We Work With All Insurance
Companies - If We Can't Help You,
Nobody Can
MOLD INSPECTION – REMEDIATION & REMOVAL IN TORONTO
SERVING TORONTO AND SOUTHERN CALIFORNIA
The formation of mold can be hazardous to your health. It can be costly to remove, but it is necessary to get rid of it ASAP. That's where our mold remediation services team in Toronto, ON, comes in. Restorerz – Emergency Services is highly experienced and capable of restoring property that has been damaged by mold. Mold can occur as a result of leaking water and water damage to your property, and can be found indoors and outdoors on your property. Trust our experienced team for exceptional, comprehensive results when dealing with an extensive mold issue in your home or business.
Do not mistake mold removal with mold remediation. You might be able to scrub and wipe the mold off with hot water and sponge but it does not guarantee the removal of mold. Mold remediation restores your indoor environment to normal mold levels, which should be quite low. When excess mold is present, it can cause a host of health and indoor air quality concerns that should be addressed by an experienced team. If you can smell or see mold, especially after a recent plumbing or water-related catastrophe, contact Restorerz – Emergency Services for the best mold remediation and removal services in Toronto.
"Great service. Very knowledgeable and attentive staff. We needed an urgent job and they did amazing work. Highly recommend."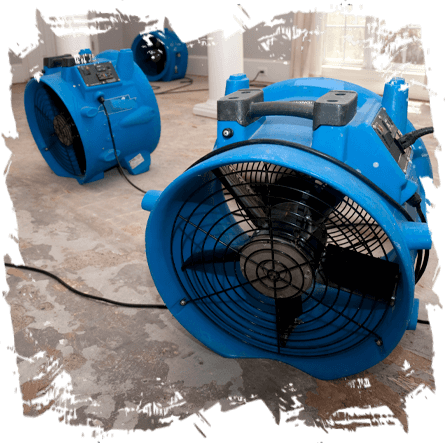 TORONTO' MOLD REMEDIATION AND REMOVAL EXPERTS
Moisture is a major cause of mold and mold growth. There are many risks from mold in your residential and, commercial properties, from allergens, irritants, mycotoxins, sneezing and breathing issues, and long-term diseases that can be attributed to the presence of mold.
Those residents suffering from asthma will be extra sensitive to mold and feel its effects much more than others. After a burst pipe, the water introduced into a home or business property can quickly result in mold growth that needs to be addressed quickly. If you have recently had a burst pipe or other unexpected water release inside your property, let our team perform a mold inspection to determine if remediation and/or mold removal is necessary.
EXCESSIVE MOLD LEVELS CAUSE ISSUES LIKE:
Regardless of the scope of a restoration project, we'll make sure that everything gets done right! We'll ensure that there aren't any lurking dangers in your home when we're done.
TORONTO BLACK MOLD REMOVAL
Black mold can be a worrying sight for any homeowner to deal with. Unsightly and potentially dangerous too, this mold often appears in damp corners and humid spaces like poorly ventilated bathrooms, but how dangerous is it really and what can be done about it? Read on for all you need to know.
Restorerz – Emergency Services will inspect the mold levels and the damage and offer solutions and start the work which includes removing furniture or other items infested by mold, cleaning your belongings, checking and establishing the proper air filtration, and finally the restoration of any damaged structures.
Black mold is the common name for a specific type of mold, scientifically known as Stachybotrys. As the name implies, this type of household mold is black in color and can appear as little spots or patches that may gradually grow larger if left untreated.
It can cause allergic reactions like headaches, stuffy noses, and itchy eyes in some people and may trigger additional symptoms in those with underlying illnesses or medical issues. It can also be a cause of infections.
WHAT TO DO ABOUT BLACK MOLD?
It can be dangerous to handle black mold yourself. The best option is to contact the professionals from Restorerz for mold remediation to not only get rid of mold but prevent it from coming back again.
CONTACT OUR TEAM FOR TORONTO MOLD REMEDIATION AND REMOVAL
Armed with the right tools and the professional Inspection, Cleaning and Restoration Certification (IICRC), our team members understand mold growth and have the proper training to bring the mold levels back to healthier, normal standards through skilled, effective mold abatement procedures. Mold cannot always be seen. It can be hidden out of view and it takes professional tools to inspect and access it, in order to reduce its harm and remediate the affected areas. Using a Thermo-hygrometer, our certified specialists will seek out hidden moisture, a common cause of mold growth. After mold inspection, trust us to deliver top-rated mold remediation and removal to restore your home or business back to safe and functional working order.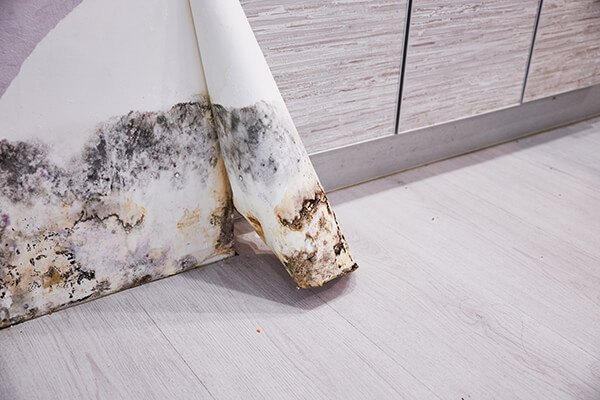 PLEASE CONTACT RESTORERZ - EMERGENCY SERVICES AS SOON AS YOU CAN, AND WE WILL BE ON OUR WAY TO REMEDY THE MOLD PROBLEM HAPPENING IN YOUR HOME OR BUSINESS.