FINANCING & PAYMENT PLANS AVAILABLE
If Not Covered by Insurance - We
Offer Financing & Payment Plans
TRUSTWORTHY CONTENT CLEANING IN TORONTO
The contents of your Toronto, ON home are some of the most valuable things you own; they're your memories, your kids' favorite toys, your family heirlooms. Content cleaning by Restorerz - Emergency Services helps bring these things back to life.

Our qualified technicians have years of experience serving Toronto homeowners just like you whose belongings have been damaged by a fire, flood, storm, or biohazard disaster. We know how devastating it can be to experience such a loss. That's why it's our top priority to repair your home and its contents to pre-loss condition so that you can feel hopeful about the future.
WHAT TO EXPECT FROM RESTORERZ - EMERGENCY SERVICES:
"Great service. Very knowledgeable and attentive staff. We needed an urgent job and they did amazing work. Highly recommend."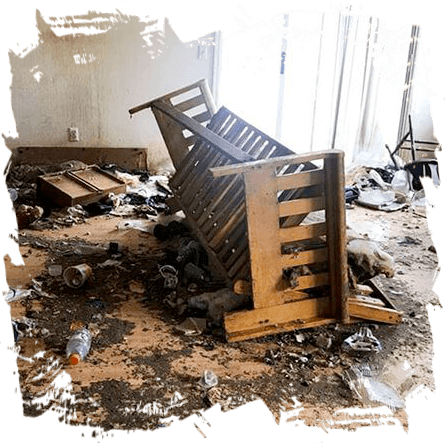 BEST TORONTO CONTENT CLEANING
Content cleaning after a Toronto disaster is vital to the safety of your home and the health of your family. Even if the visible damage is contained to a single room, contaminants like gas emissions and smoke can make their way through the air ducts to other rooms of the house. This is especially true if you have a two-story home, as smoke naturally rises.
When your belongings are affected by pollutants, even if it's invisible, they can cause major health issues like asthma, emphysema, and eye irritation. If left untreated, they can even cause long-term damage like chronic heart or lung disease. Whether you've experienced a massive house fire or you just had a pipe burst, it's a good idea to have your property checked out. Our technicians can make sure any smoke, mold, or other contaminants are flushed out of your home.
We understand that the aftermath of a disaster can be extremely stressful. That's why it's our goal to make sure the entire content cleaning process is easy and straightforward for you. We take the time to answer your questions, are careful with your belongings, and work directly with your insurance. You can count on us to walk you through every step of the process.
CONTENT CLEANING FOR YOUR HOME
Our primary goal when providing content cleaning is always to make sure your home is safe. From restoring the structure to cleaning your kid's toys, we'll do everything we can to help you feel safe and comfortable in your home again.
Do you need content cleaning in the Toronto area? Call Restorerz - Emergency Services today!